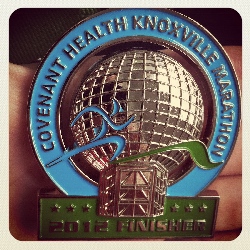 Not to brag or anything, but Claris Networks got 2nd place as the "Fittest Company" challenge at the Covenant HealthMarathon. Sure, that's not winning; but heck, the Air National Guard Training Center took first place. I consider a bunch of techies coming in a tight second to a United States military training facility a profound success!
If you don't believe me, click here.
To celebrate, we'll be splitting 4 dozen Krispy Kremes.
And if you really need something else to read, click here for a recap on of our racers.