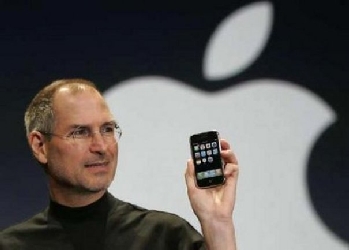 There are rumors galore about what Apple could have in store at its press conference today. Here are some of the more interesting possibilities:
Apple won't be announcing an iPad 3, but instead, an iPad "HD"

The tablet will likely have a much higher resolution screen (2,048 x 1,536 pixels instead of 1,024 x 768) and will be the only tablet supporting 1080p.

New iPad could have "haptic" display

Apple's original invitation to the March 7th event said "We have something you really have to see. And touch." A hapticdisplay provides touch feedback. Your iPad could now physically respond to your touch. This is the most exciting possibility for the announcement in my opinion.

New iPad to have 4G LTE

Reuters claims Apple will support the much speedier 4G network. Considering a potential super-high-definition display, it makes a lot of sense.

New Apple TV set

Walter Isaacson, Steve Jobs' biographer supposedly withheld information he received about Jobs plan for redefining the television. It's possible they announce the television today. Likely, it will be later this year.

Apple TV to support 1080p

A nice product upgrade, with no price upgrade. Apple TV is expected to remain at $99.

AppleCare + for new iPad to have accidental damage coverage

For $99 you can make 2 claims on your new Apple iPad HD or 3 or whatever they decide to call it. Supposedly, newApplecare+ will cover the accidents your previous AppleCare didn't.
Whatever Apple unveils, it will be exciting and likely to shake everything up, yet again. Prepare yourself for long lines at theApple store and tons of ticked off teenagers, now stuck with a lame, outdated, uncool iPad 2 they begged for at Christmas.
-source Macrumors